Tai Chi for Therapists
Sharing our passion for simple, evidence based
tai chi and qigong for health and wellness.
"Slow down, hit the pause button,

and find some breathing space
Tai Chi for Therapists
An Introduction to Tai Chi & Qigong for allied health professionals, technical/rehabilitation assistants, support workers and anyone interested in the evidence base and application of Tai Chi & QiGong exercises for a range of health conditions.


It is especially usefully for those working with adults and older adults wanting to understand more about the evidence base for Tai Chi as a strength and balance exercise.


Outcomes:
By the end of the course you will:


Understand the current evidence for Tai Chi use within different health conditions.


Understand the key components and 'active ingredients'


Know Tai Chi/ Qigong movements that patients will enjoy doing and practising at home.


Know what to look for when referring to a Community Exercise Class both online and face to face.
Testimonials

"I love these classes! Very inclusive and fun and deceptively challenging. All with lots of encouragement and humour and lovely groups of people. Phil and Helen are just great teachers.

Dr A. Merrick
"Slow easy movements are great for those like me who have a chronic back condition- my balance and strength in my thighs & knees is improving. Also helps to slow myself down, relax and enjoy.
J. Steel

"You exceeded expectations!
"Evidence-based, engaging articulate hosts.
"Lead by medically framed/evidence-based professionals.
Bingley Community Rehabilitation Team
Hi, we're Helen and Philip, an Occupational Therapist and professional educator.
Join us as we share our passion for simple tai chi and qigong programmes that people enjoy practicing.
Join our community

Would you like
our newsletter?
Our fortnightly newsletter for news, the latest updates on classes, courses and workshops.

Just fill in your email address above.
It's easy to unsubscribe or change your preferences whenever you wish.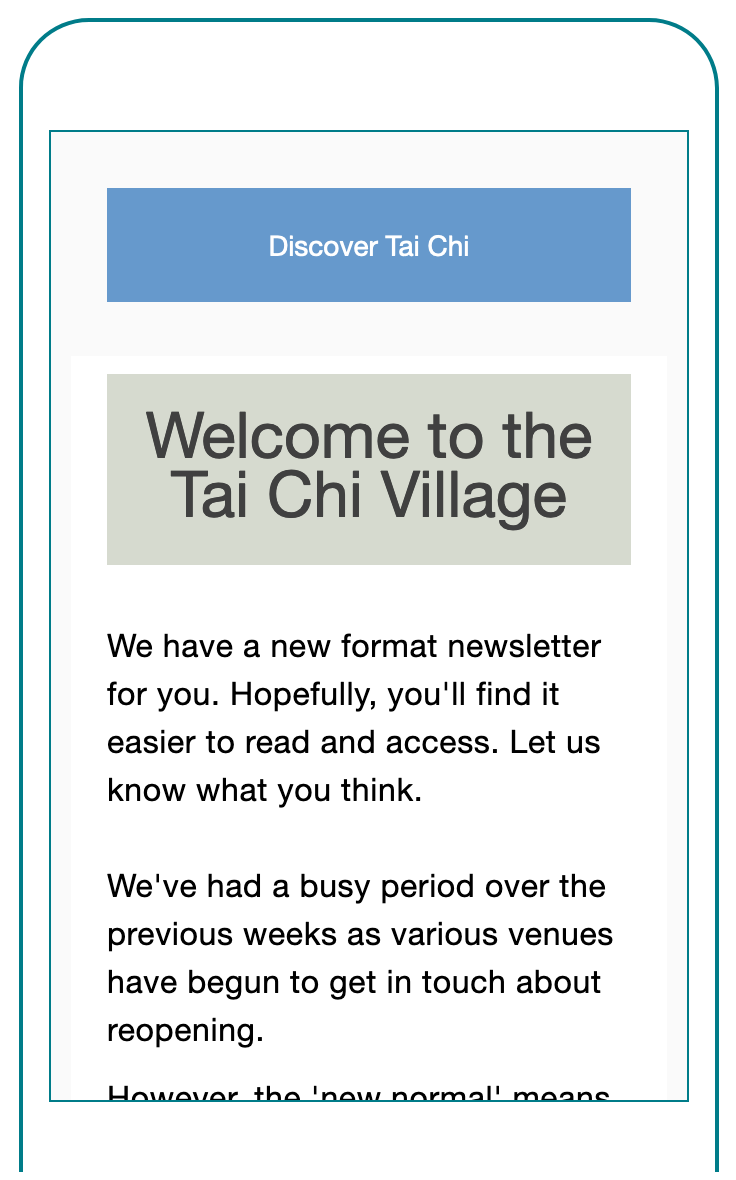 Created with